Jane and I went to Grafton Pond on Tuesday. The loon chicks have hatched and are being tended by their parents. We saw two families of loons, one with a very young chick,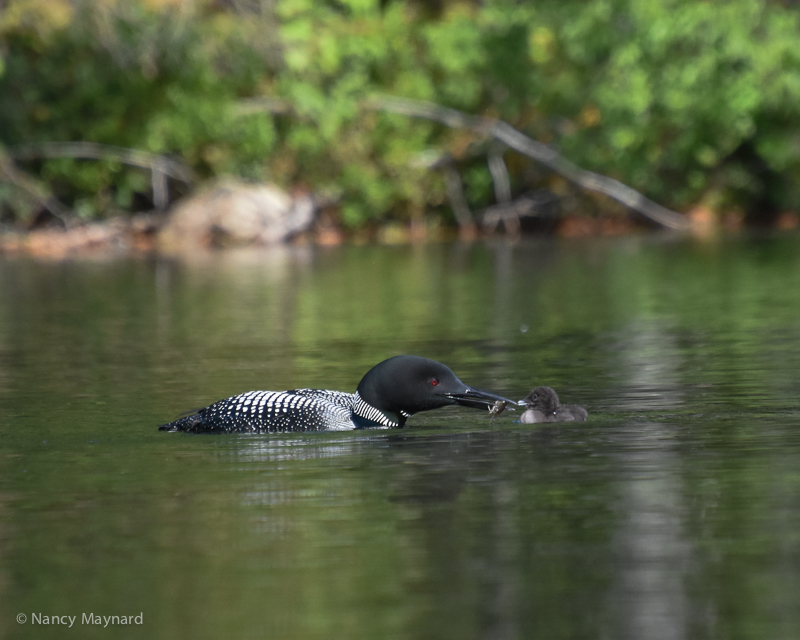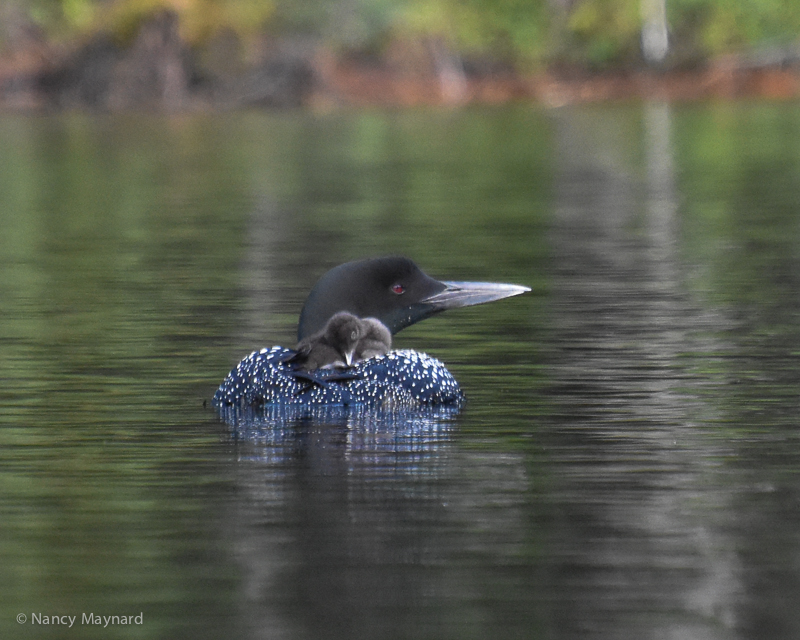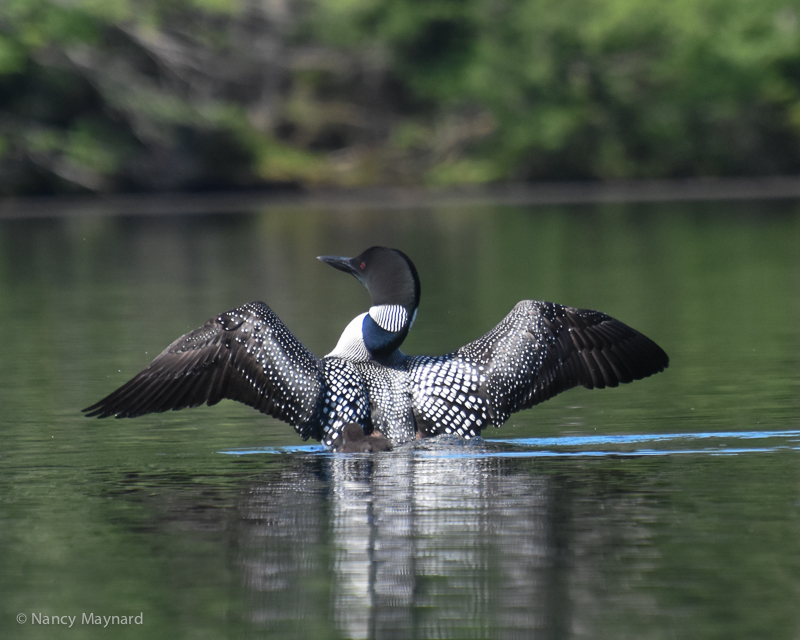 and another with a larger and older chick.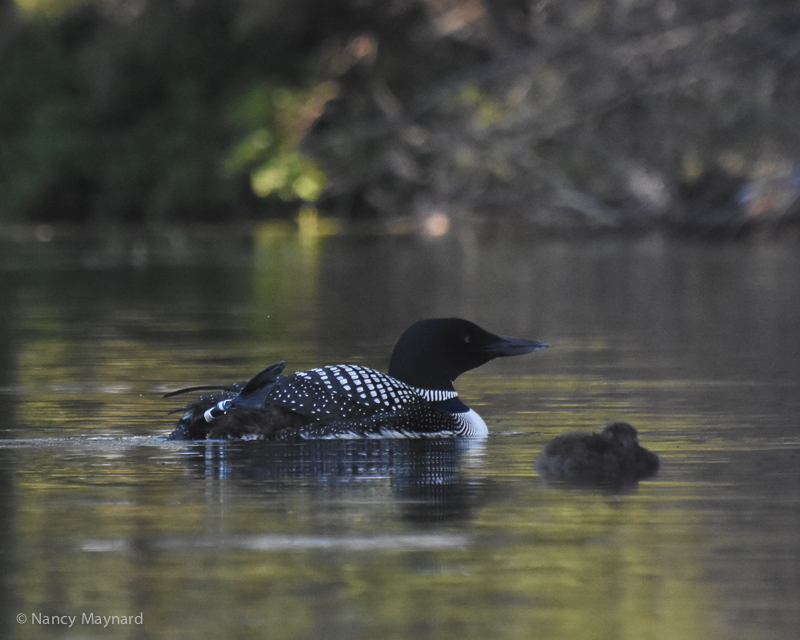 We also found a great blue heron hiding in the bushes.