I spent the week at Squam Lake with my family. My sons, Uriah and Nabil, along with Uri's girlfriend, Anne, flew in from Portland, OR.
Monday morning I woke up to a scarlet sun shining in my window. I ran down to the dock, not even stopping to put my glasses on, to take some pictures.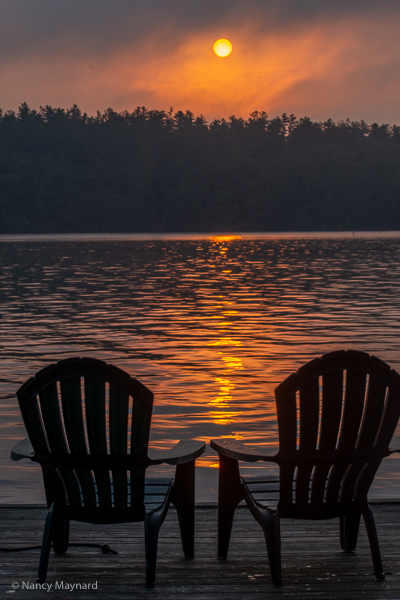 That whole day, was smoky from wild fires in the West. Nabil and I went kayaking around Great Island and could hardly see the mountains.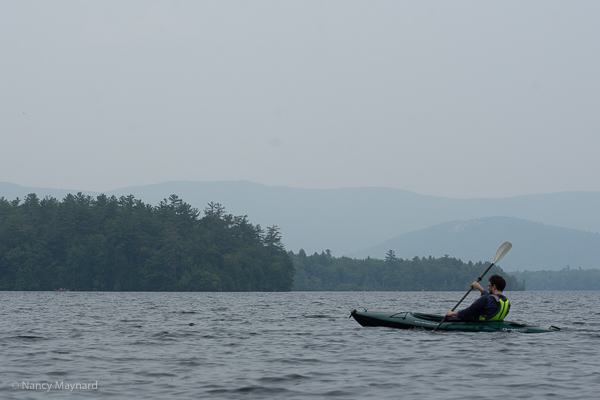 We sat on the dock, swam and kayaked,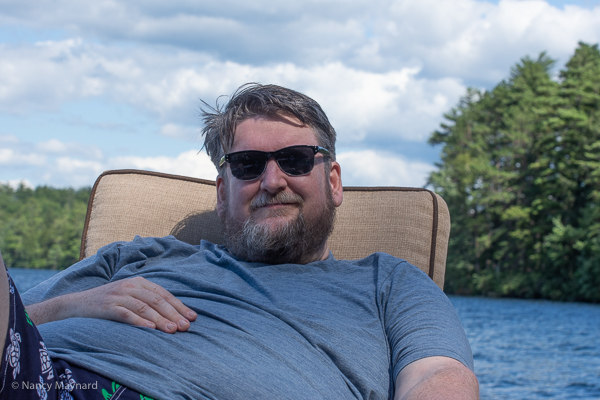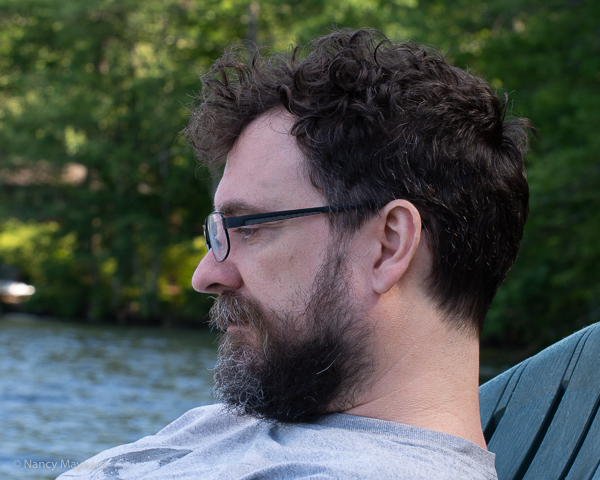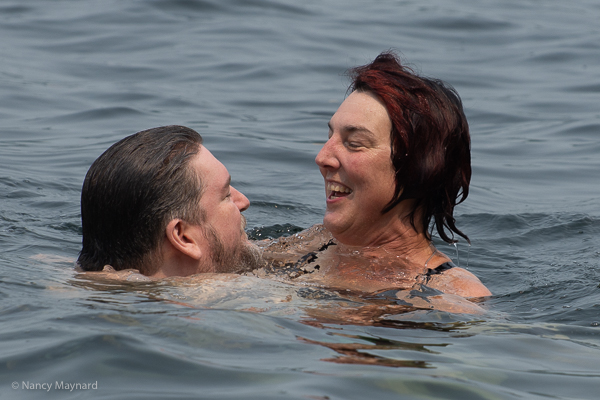 and slept.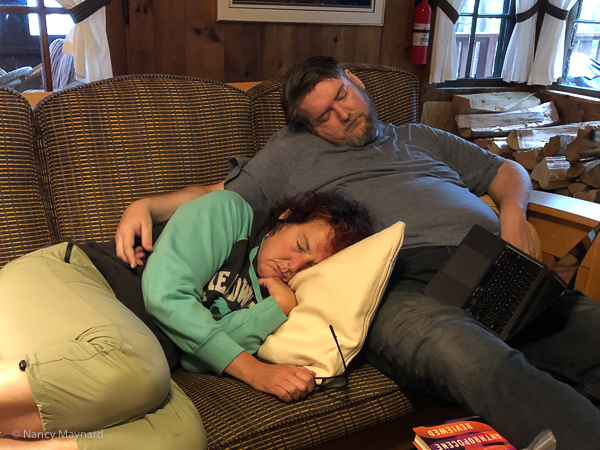 On Tuesday evening, my sisters started to arrive: Jain and Renny from Colorado, Ruthe from Arizona and Barb and Gene from Newfoundland.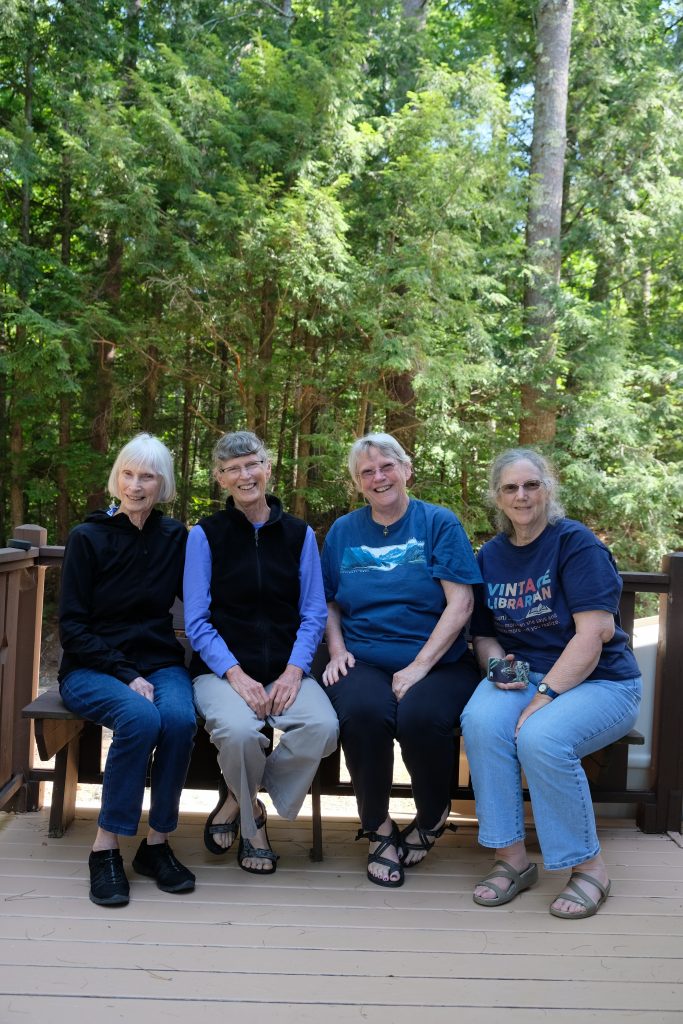 We had a good time catching up (we hadn't seen Barb and Gene for two years because of COVID).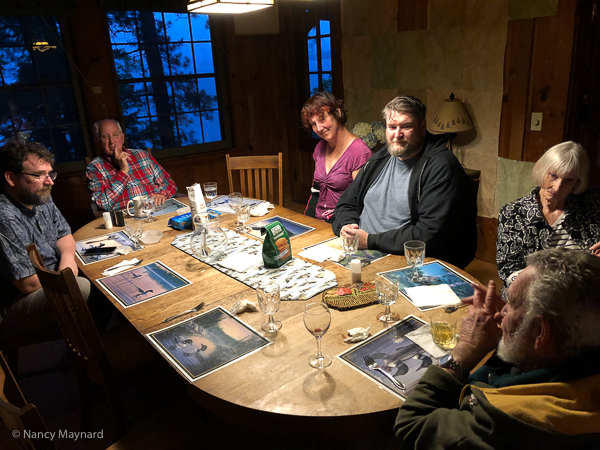 Barb, Anne and I went kayaking and saw stuff including blueberries.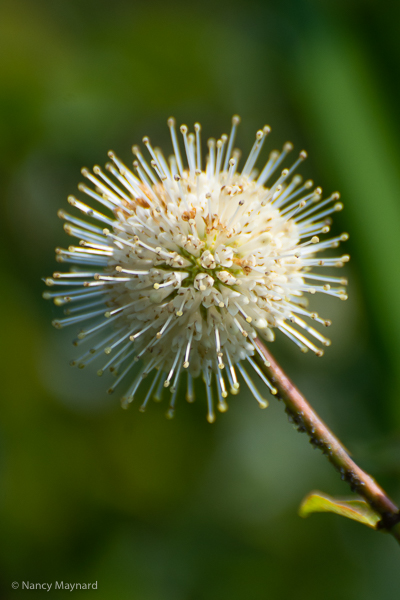 We also climbed Mt. Rattlesnake, which has the best views for the amount of effort.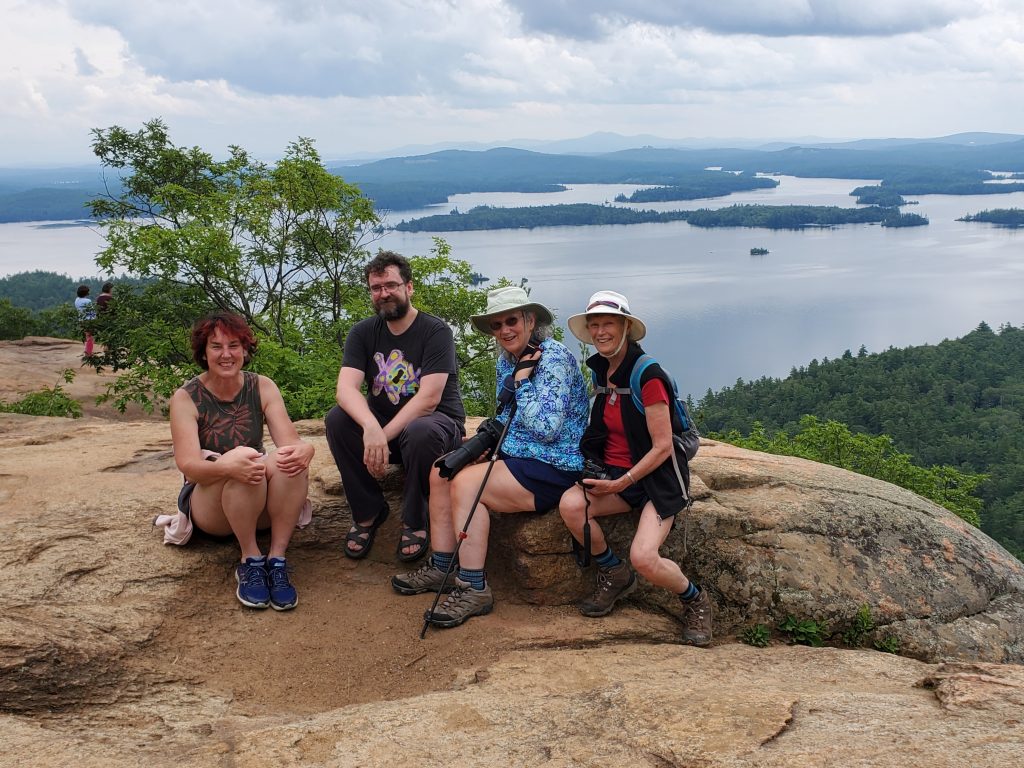 Anne had wanted to go sailing and waterskiing sometime over the week. She and Renny tried to get the Sunfishes ready to go, but Renny forgot he was over 70 and overestimated his strength and pulled a muscle, so Anne had to wait until Barb showed up to help teach her. By the time the Sunfishes were ready, the wind had picked up to the point that only the most experienced sailers would be able to handle it, so they didn't go.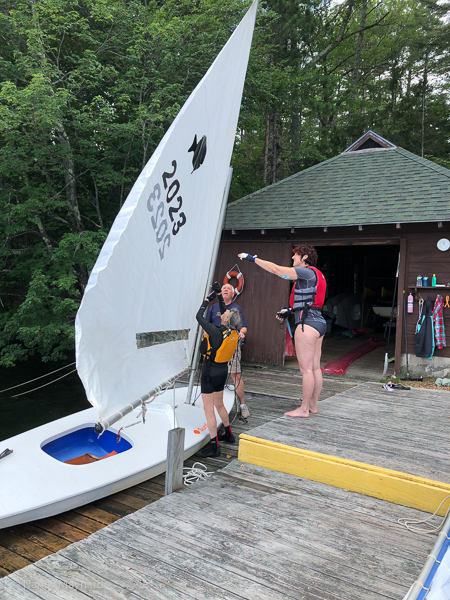 Jennifer Bellows arrived Friday night during an all point picnic with our cousins the Ingrams and the Smiths. The next morning, Anne got her chance at waterskiing before the wind came up.