We have had a fair amount of rain and hot weather, but we did make it to the Connecticut River/Mink Brook, Ompompanoosuc River, North Hartland Lake, and Post Pond. We joined Jane's family on Goose Pond.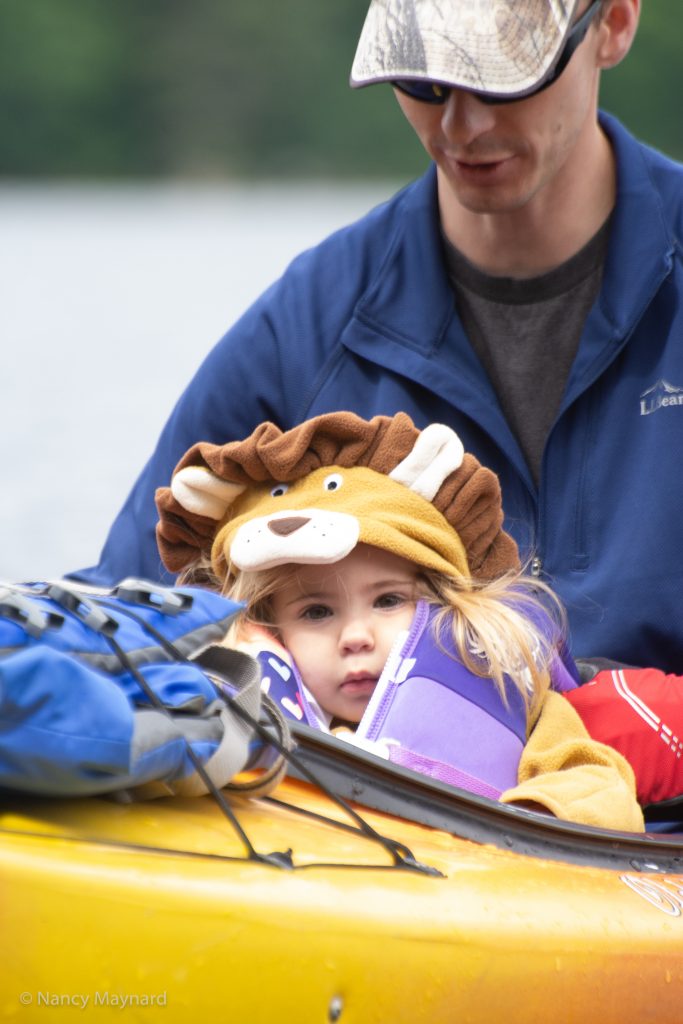 The loons are around, some sitting on nests.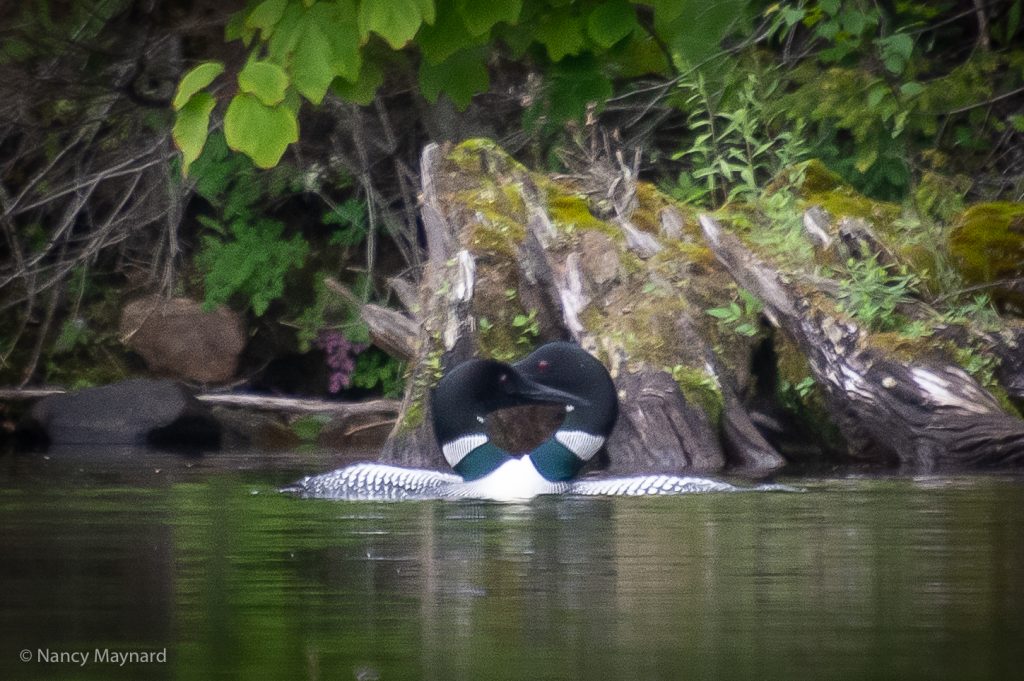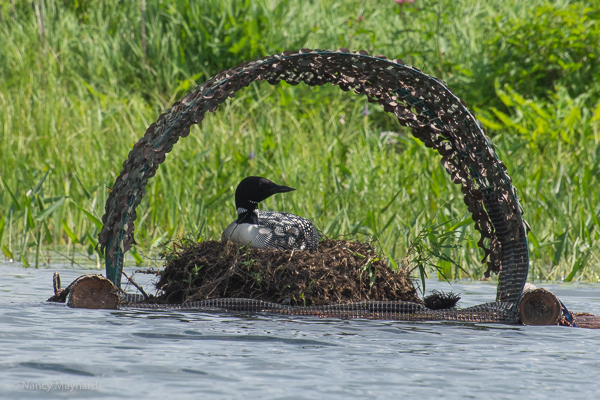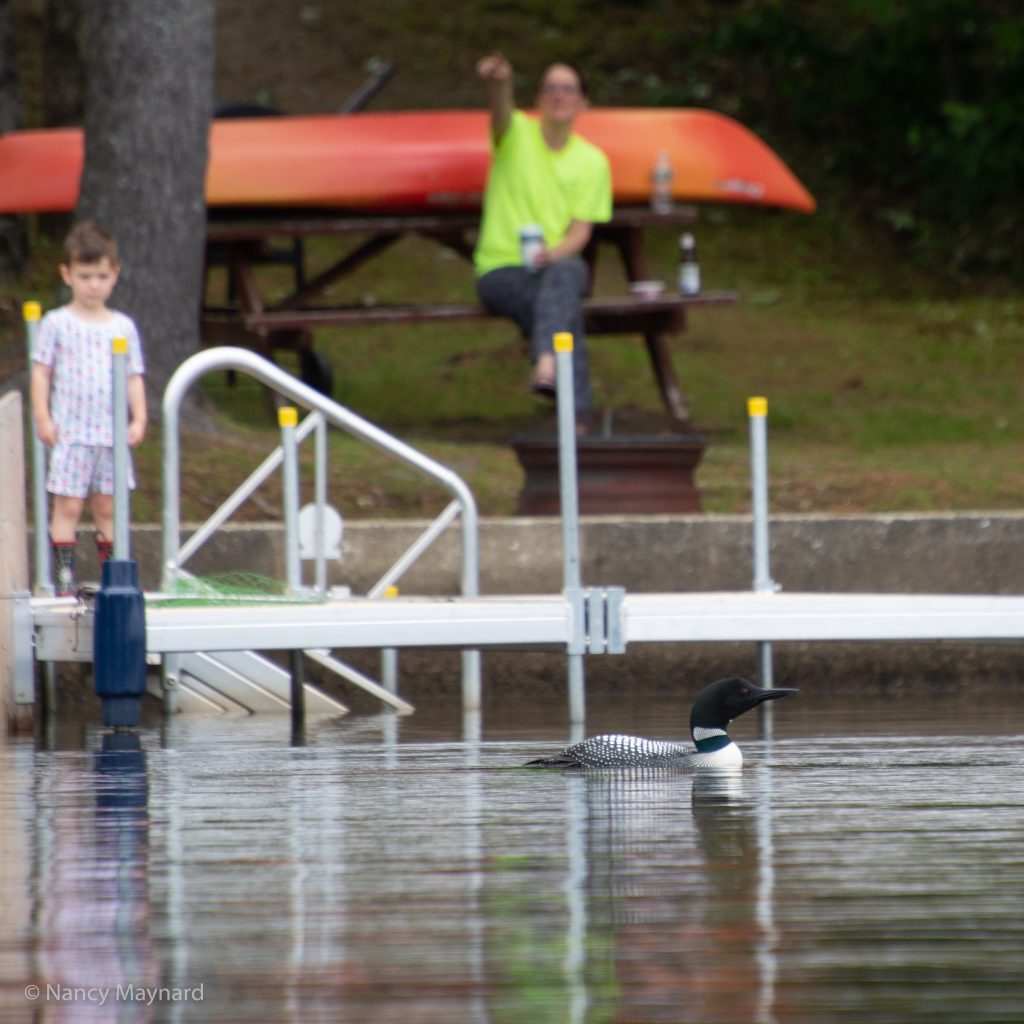 The eagles have fledged at North Hartland Lake, but the parents still hang around near the nest.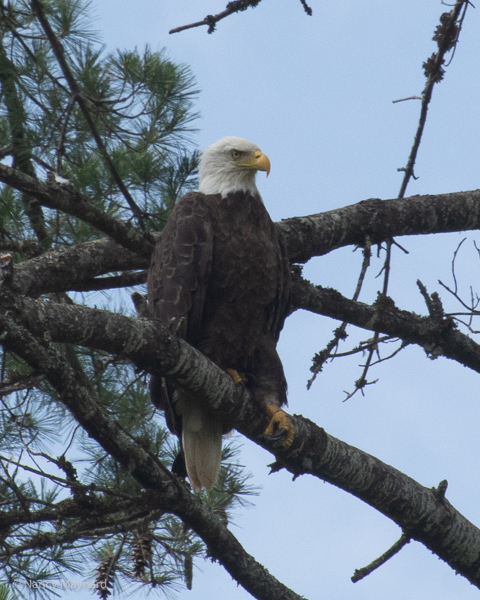 We also saw one on Goose Pond.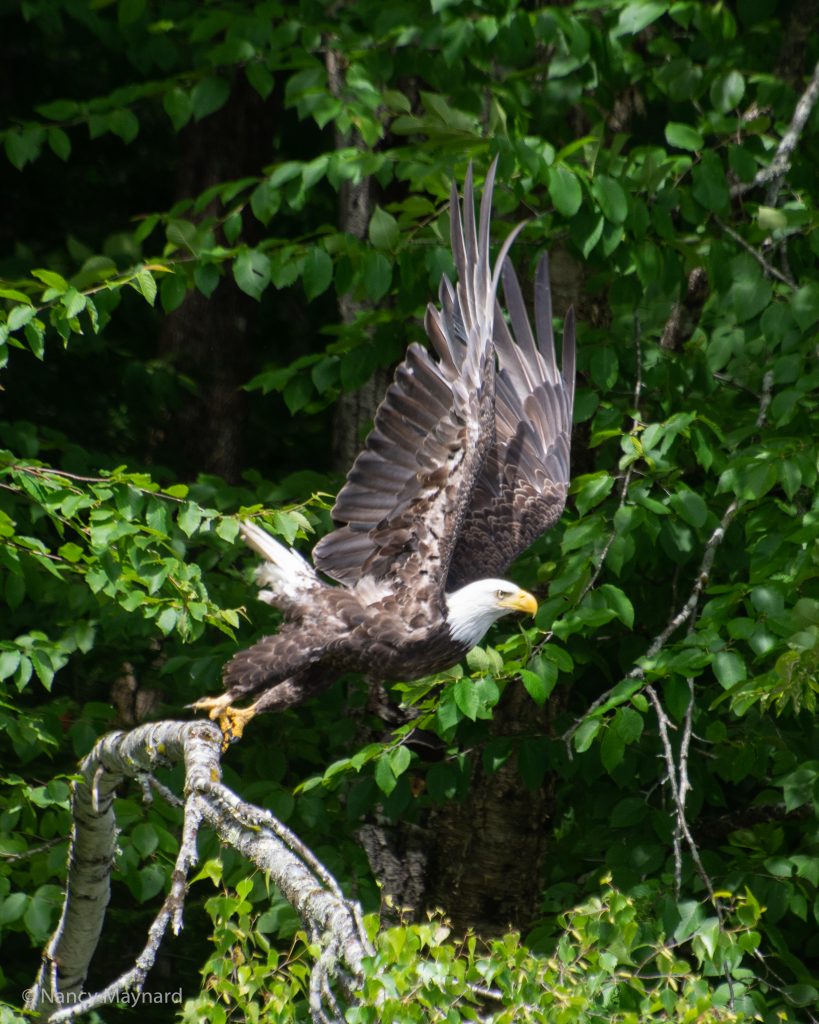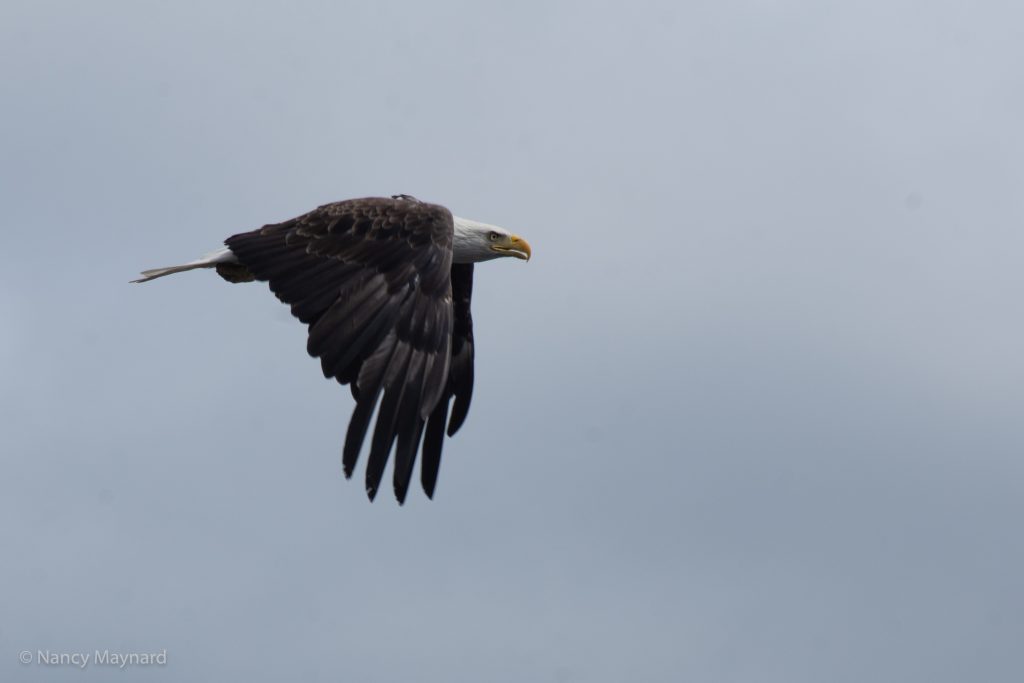 At Goose Pond we found a couple of great blue herons.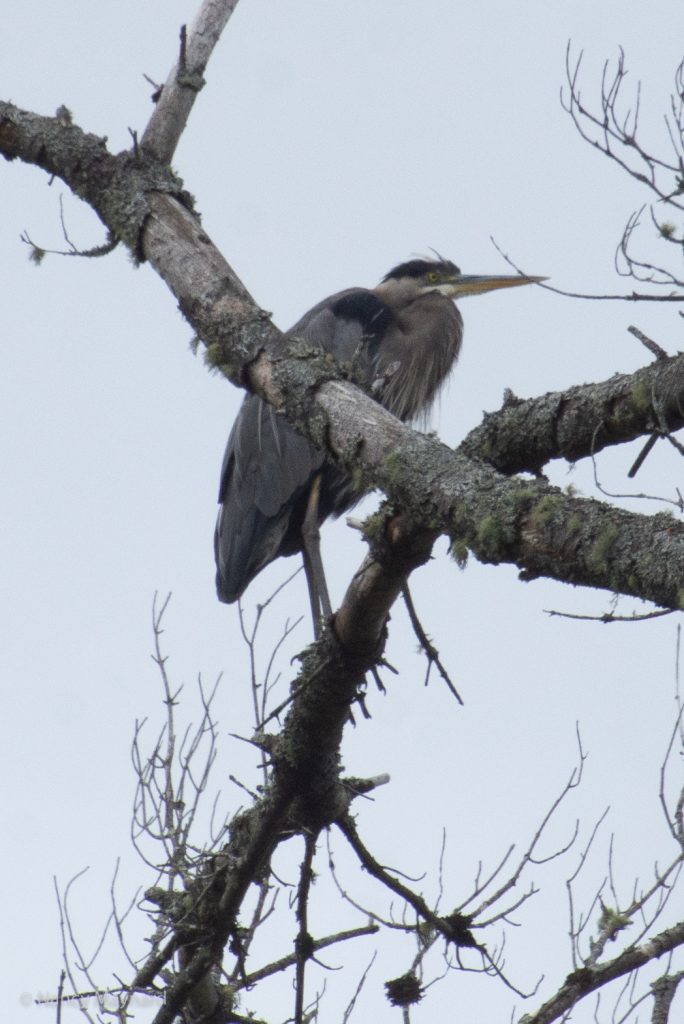 The mallard drakes are hanging together while the hens are taking care of the ducklings.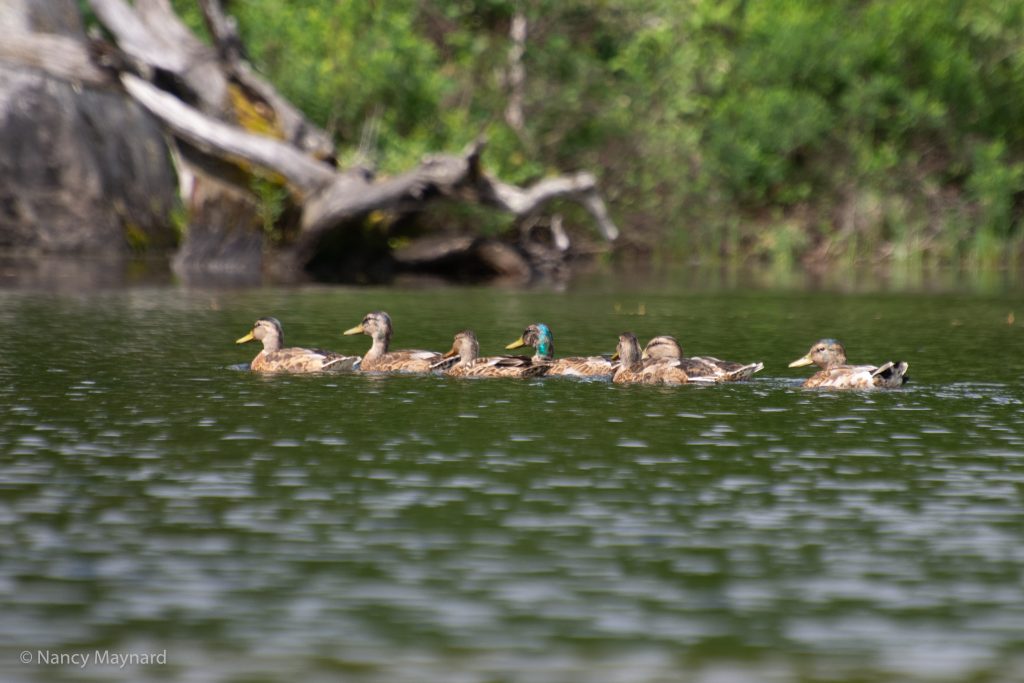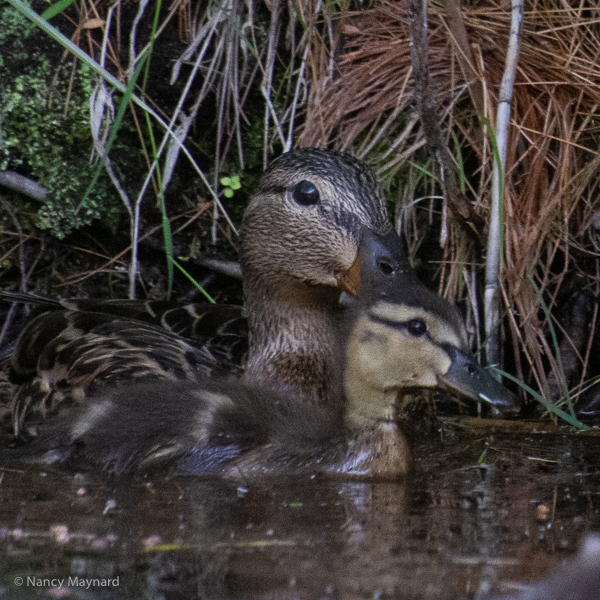 At Post Pond we only saw one adult goose with one nearly grown gosling. Usually there are two adults with several goslings. We were wondering what happened to the others. Did a predator get them? if so which one?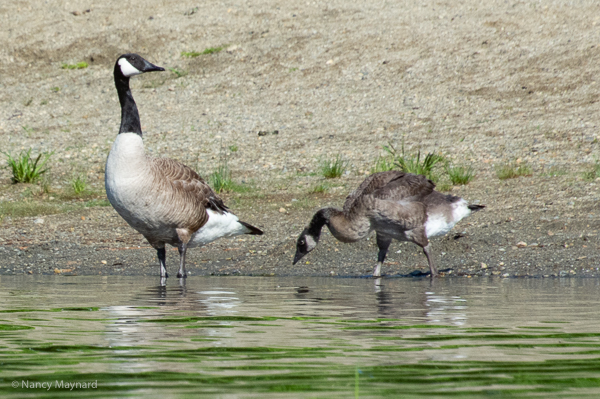 We found at least 3 families of geese on Goose Pond with varying aged goslings.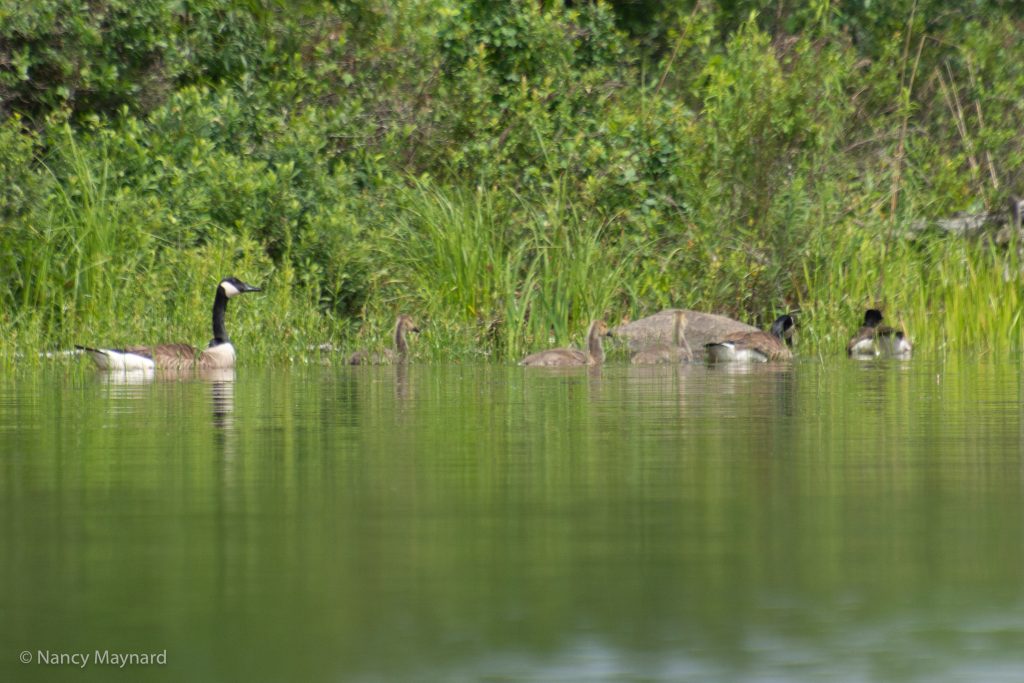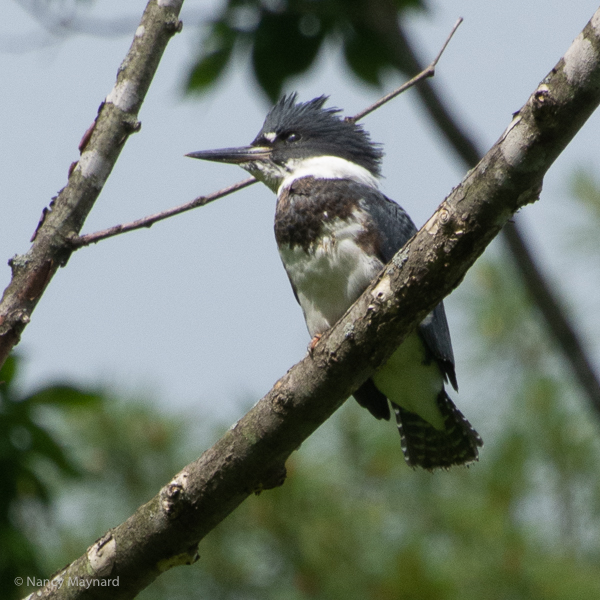 And of course we found flowers.