One of our favorite paddling spots, North Hartland Lake, is now open Wednesday-Sunday! The eagles have built a nest, but we didn't see any evidence of eaglets.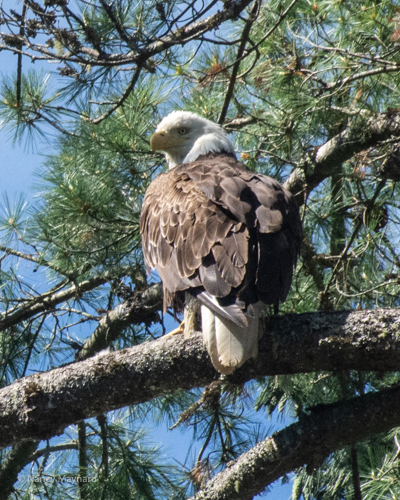 We saw the usual painted turtles and spotted sandpipers and were treated with some deer.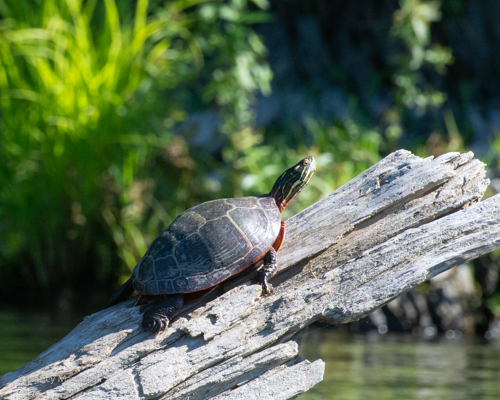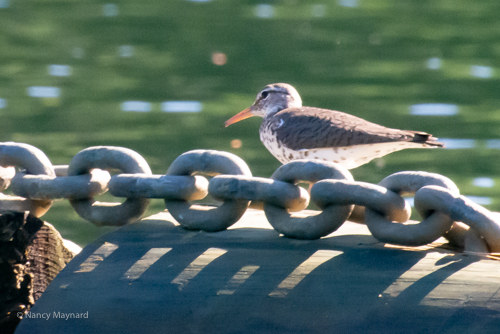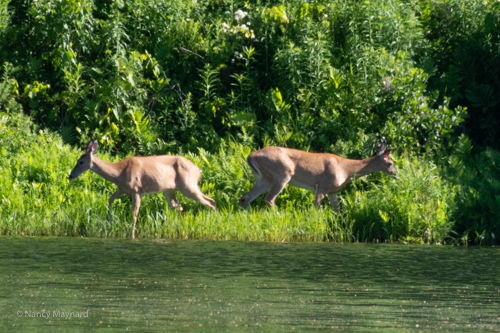 The next day, on the Connecticut River, we came across a large snapping turtle sunning himself. Over the years, we have seen him a few times before, but always underwater.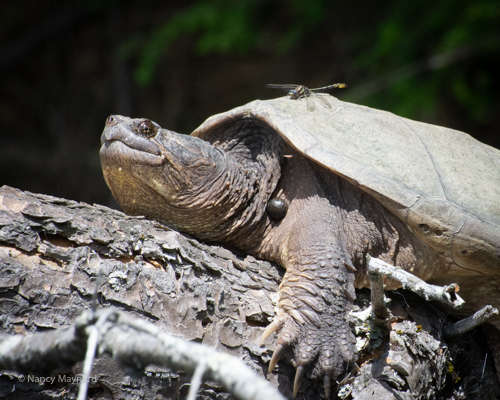 The kingbirds are trying for a second clutch of eggs in at least two nests.
And the damselflies are out and about.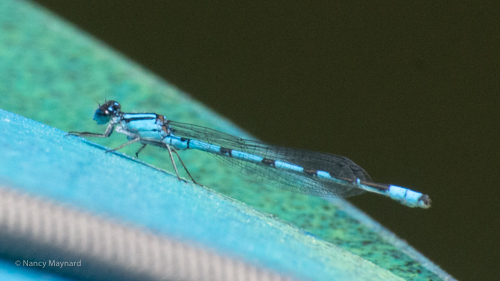 Today on the Ompompanoosuc, we found the family of geese, now getting their adult feathers.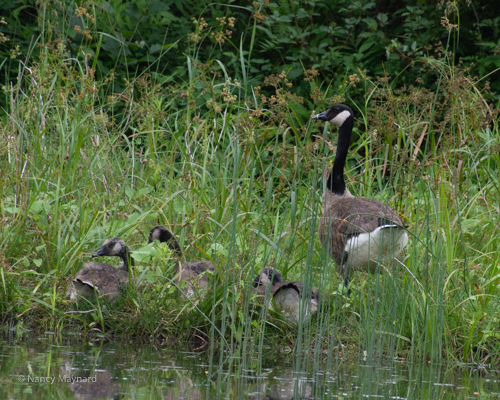 We also saw a family of common mergansers.