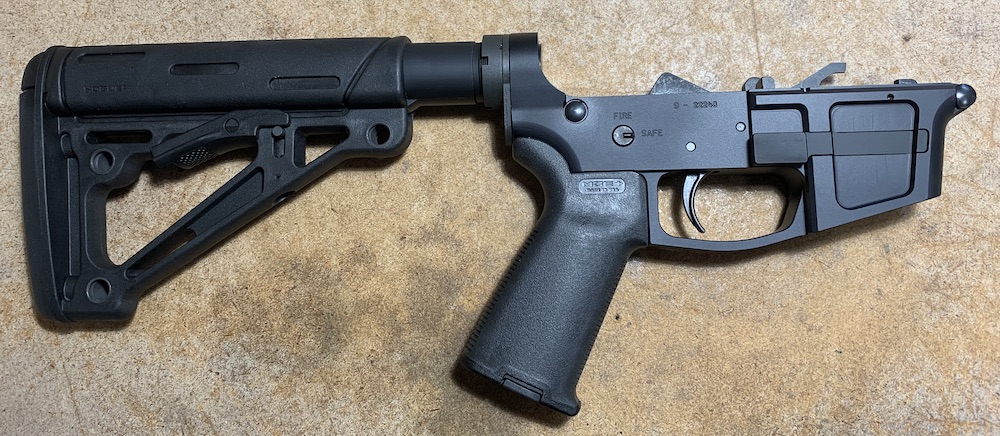 Just for something to keep me occupied during this time of COVID-19 and winter I decided to build a PCC for when competition opens up again in the spring. I did a similar .22 cal competition rifle build when I was going thru chemo. It was a blessing as it gave me something to do rather than dwell on what else was going on.
What I have so far is a Foxtrot Mike FM9 billet lower, Magpul MOE+ grip, and Hogue OverMolded LR-308 stock.
Now I just need the upper assembly parts.