We went to Grafton Pond this morning to watch the loons. They are quite accustomed to people and if you don't crowd them, they will sometimes emerge from a dive only a few feet from the kayaks.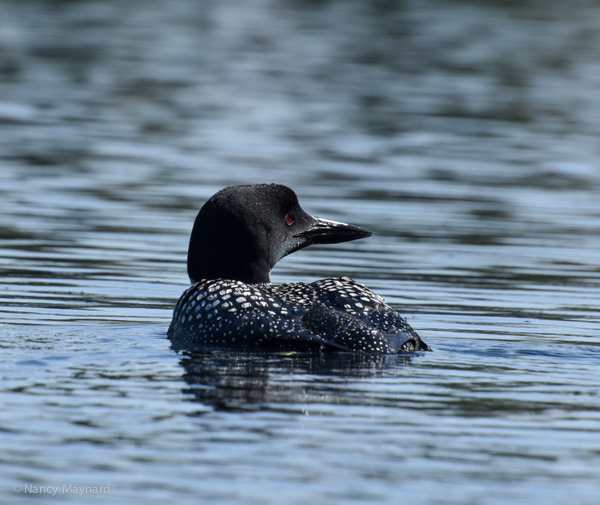 We saw two families. One set of parents fed their chicks then stood guard while they tried foraging on their own. They often will stretch after diving.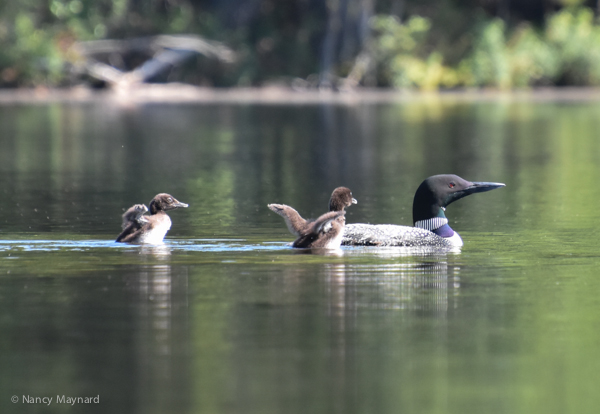 On the other side of the lake we came across a parent with one chick. It seemed like the chick was sleepy. It would tuck its head down, the wind would carry away for a couple of minutes, it would wake up and swim back to the adult.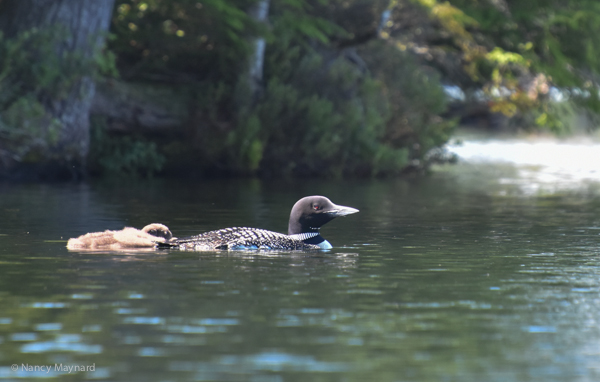 Grafton Pond is a beautiful place that does not allow motors.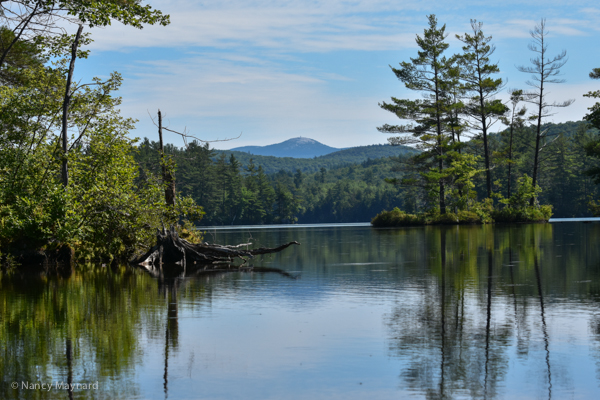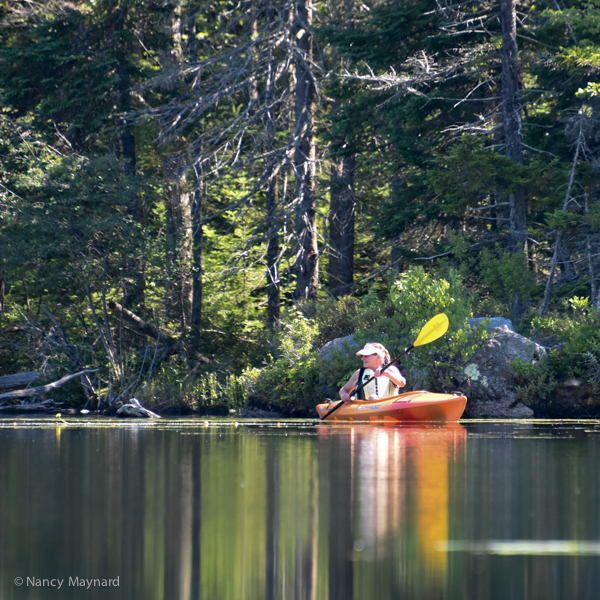 We didn't see any geese. The yard that used to have a flock, now has geese deterrents near the waterfront.